If you would like to add a new domain to your hosting account you will first need to create an Addon domain in your cPanel account.
You can login to your cPanel account by going to:
yourdomain.com/cpanel
You will replace "yourdomain.com" with the main domain that you use on your hosting account.
Once you log into your cPanel account, click on "Addon Domains"…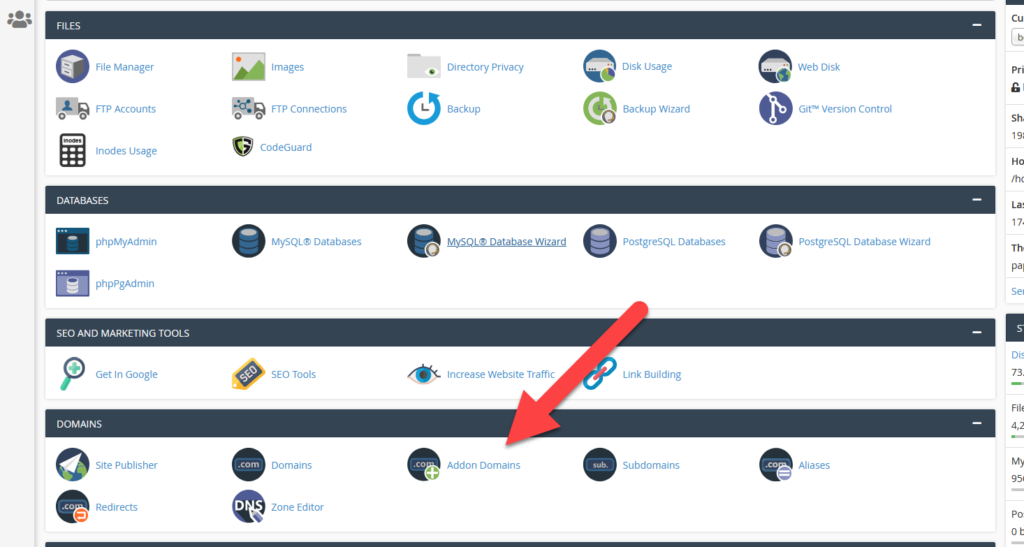 Enter in your new domain without any extra characters like "www" or "http". Just YourNewDomain.com.
The rest of the fields will autofill and do not need to be changed. Then click on the Add Domain button.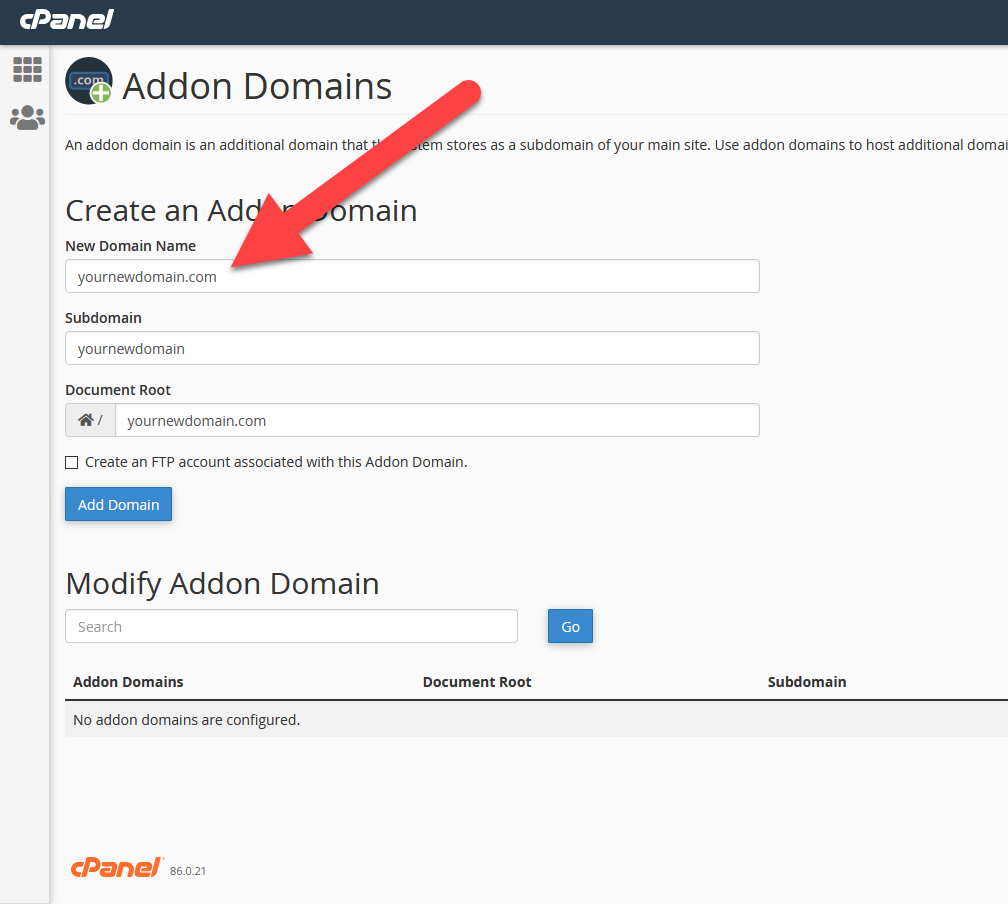 The last step is to change your nameservers for your domain name.
To do this, login to your domain registrar account (the place you purchased your domain at) and change the nameservers to the ones listed below:
NameServer1: ns1.imarketers.co
NameServer2: ns2.imarketers.co
Once that is complete, you are all set. It can take several hours to take effect.
If you are not familiar with changing your nameservers, then a quick Google search should be able to find instructions since it is different for each registrar.
Just search "change nameservers in Godaddy"
Replace "Godaddy" with your own registrar.