If you would like to add an SSL certificate to your domain in your hosting account you will first need to login to your cPanel account.
You can login to your cPanel account by going to:
yourdomain.com/cpanel
You will replace "yourdomain.com" with the main domain that you use on your hosting account.
Once you log into your cPanel account, click on "SSL/TLS" in the Security section…

Click on "Generate, view, or delete SSL certificate signing requests." and fill in the required information on the next page. Generate your CSR and copy and paste the code into a text document as you will need it to generate your SSL Certificate from the company you purchased it from…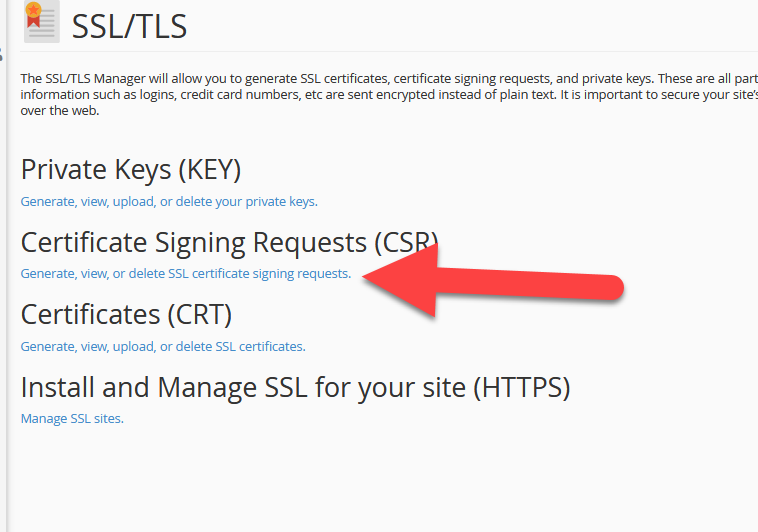 Now go back to the previous screen and you will want to click on "Manage SSL Sites"…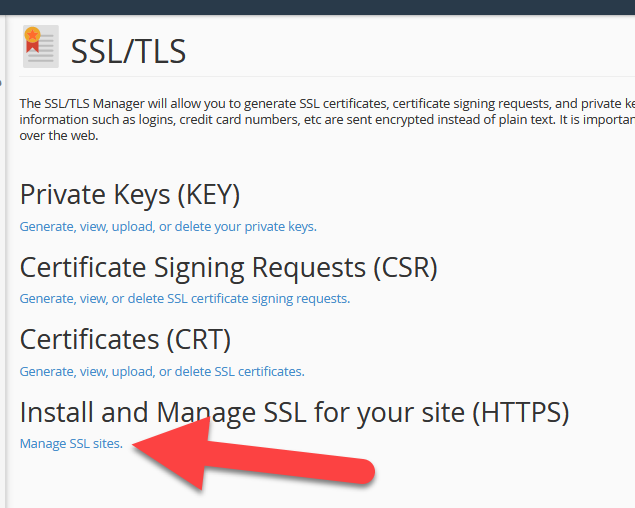 Choose the domain name you want to add a certificate for and paste it into the box (your certificate code will come from the company you purchased your SSL from…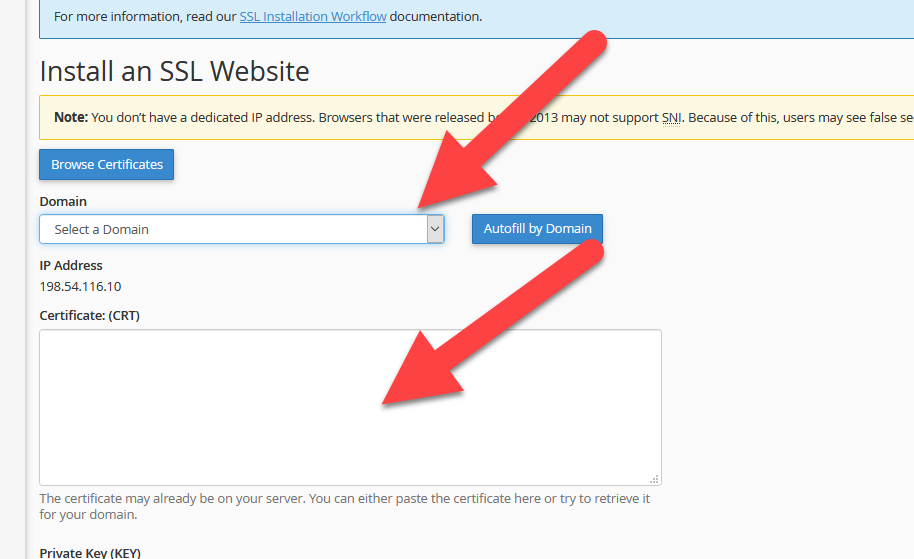 Once you enter in the Certificate you can click on Autofill to fill the other boxes.
To add SSL inside WordPress, simply install the Really Simple SSL plugin.
After you activate the plugin you can simply click the "Go ahead, activate SSL" button…